I was asked to bake a cake for my son's school's Teacher's Day Celebration on Monday. I just did some simple flower design on the cake. I find that my writing on the cake sucks. After all the piping of the basket weave and the flowers and the leaves, and when it came to the writing my hands was a little shaky. Anyway, my handwriting needs improvement. Sharing with you my Teacher's Day cake and also wishing all those who are teachers, a Very Happy Teacher's Day!
The whole cake.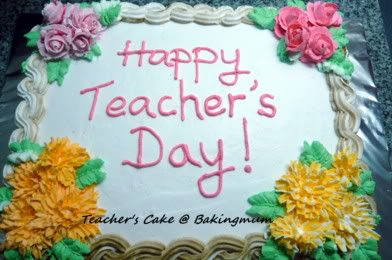 The flowers.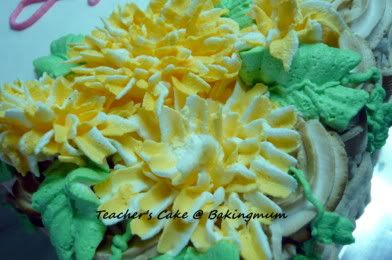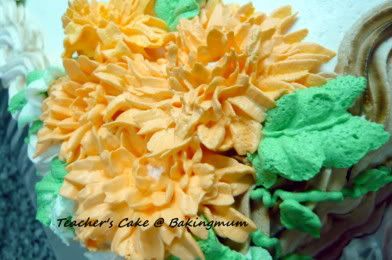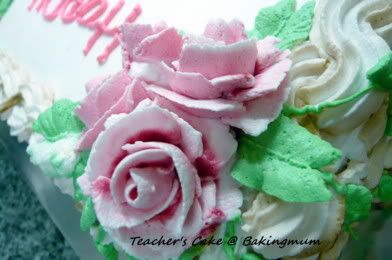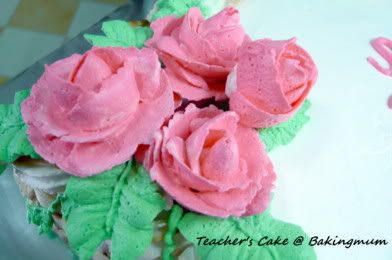 The sides which I have piped in a two-tone brown and white colour.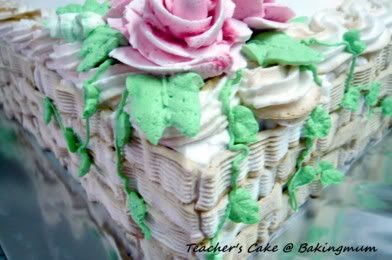 I also baked some individual chocolate cupcakes with chocolate ganache for the boys to give to their teachers. The cupcake boxes are so cute right. I really like the house shape boxes. So sweet right?