As you know, my two boys are home alone. I need to prepare their lunch the night before so that they just need to heat up their lunch in the microwave when they want it. Tonight, I prepared the udon, octopus sausage, ham and fish tofu all ready in a bowl and kept it in the fridge. Tomorrow morning, I will cook the udon soup and leave it outside for them. Told my older boy to put some udon soup into the bowl and microwave one bowl at a time and to help his younger brother too.
One bowl each. Of course the bigger bowl is for the bigger boy and the smaller bowl for the smaller boy.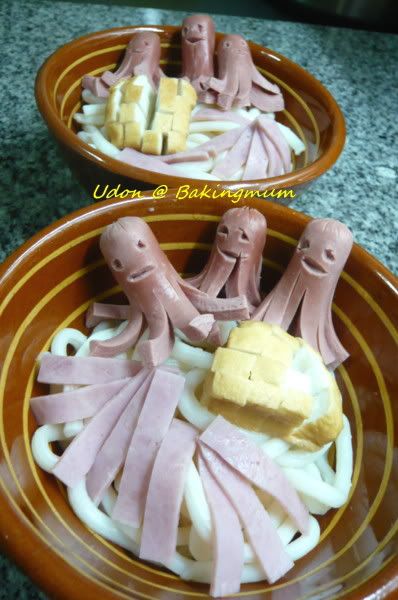 All wrapped and ready to be sent into the fridge.