I did a batch of sugar cookies and Jonathan just cannot stop eating it. I had to tell him that he can only eat those with his name printed and leave the rest alone. Sharing with you some of them and also taking the opportunity to wish everyone a Joyous Christmas and a Blessed Year Ahead!
This one is for hubby and me.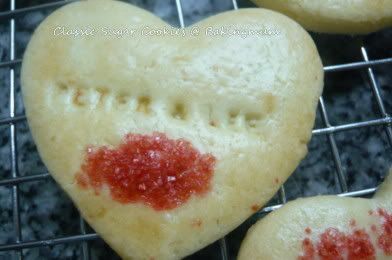 All the cookies packed and ready to be given to my friends. These bags are bought from my recent trip to Perth. Aren't they pretty?