Hubby's colleague has requested for me to help him fry some dry meesiam and this is what I have done for him.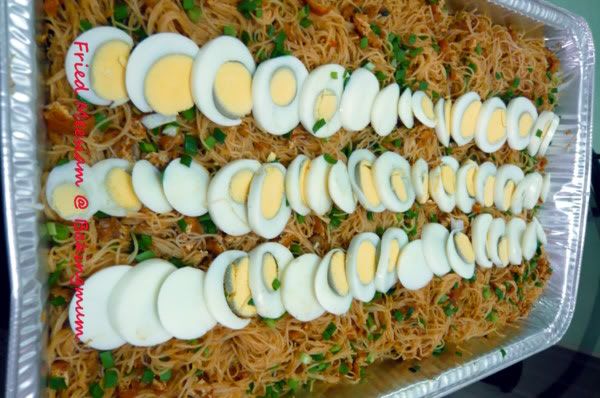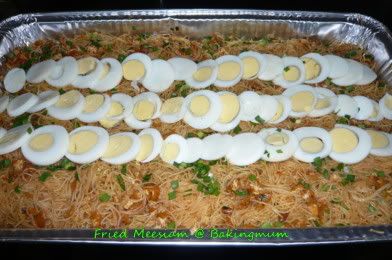 Did a small box separately for my mum and dad too.
Since visiting my mum and dad today, I also made some redbean mooncake jelly for them as they like to eat jelly. I gave them two pieces of yam and two pieces of redbean mooncake jelly. The redbean paste was leftover when I made my dorayaki.