We went western for Sunday's dinner. Chicken wings were bought marinated already. We just need to send it to the grill that's all.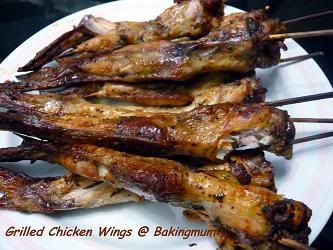 Cream of broccoli was cooked by me.
Garlic bread. Bread was bought and spread with roasted garlic spread that I made sometime ago. But they looked like kaya bread to me. Heehee
Next we had hamburger with bacon and topped with some barbecue sauce. I made the beef patties myself though.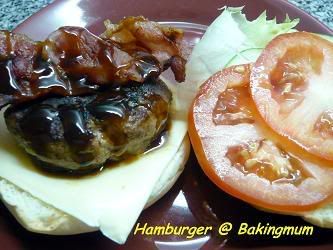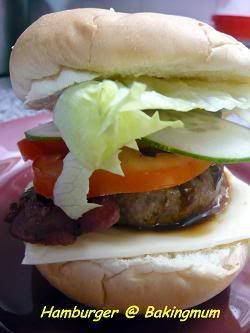 For dessert, we had ice cream.
Ice cream for the boys.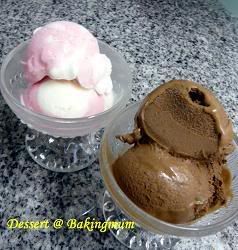 Ice cream for daddy and mummy.