My brother brought us to this steamboat place. The soup base is very nice. Light and tasty.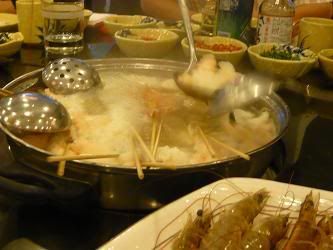 They served us chopped parsley, chilli padi and Japanese soya sauce. The mixture of these three served as a wonderful dip for the food.
The prawns they served were all live prawns, very sweet and juicy.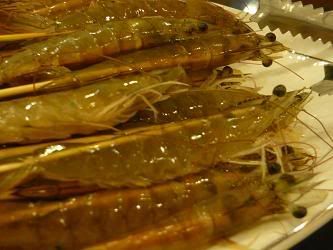 The sotong paste and prawn paste are very delicious. See how the lady use the ladle to cut the paste into pieces and then pushed them into the soup.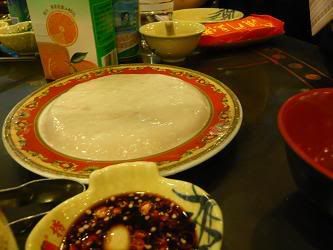 This is something that I like very much. Outside is like fishball but inside you can find crab roe and it is really juicy and sweet inside.