We had a few good friends over for dinner tonight. We had chicken rice for dinner and our friends brought over some very yummy ngoh hiang too. We had a Chinese dessert and a western dessert after our dinner. Really had a great time chatting and catching up with each other.
Honeydew Sago. Thanks Lynda for sharing with me this yummy recipe.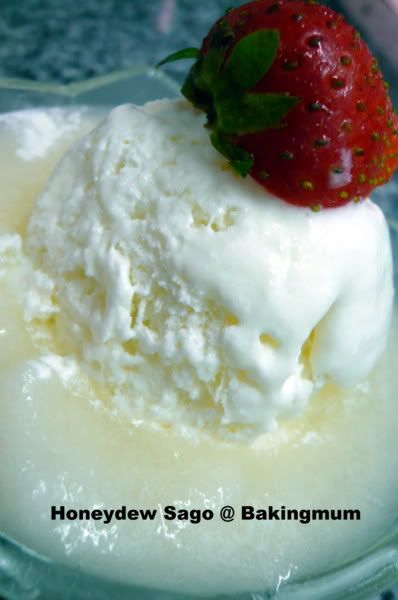 I used ready made puff pastry and bake it into small cups. Filled it up with custard and then top it off with mango, kiwi and strawberries.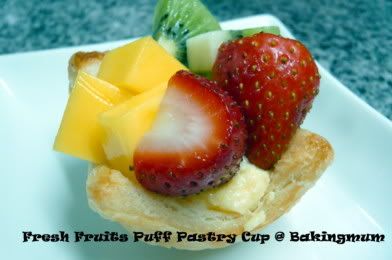 Dusting some icing sugar on top to make it look nicer.