MV, my very close friend's daughter celebrated her 12th birthday on Saturday. Since she likes penguins and coffee cake, that is what she got for her birthday cake.
This is a coffee spongecake with coffee cream and lots of penguins waiting to take a splash in the water. In fact on the way to her house, one of the penguins fell into the water and got all 'wet'. I had to put it back onto the board before the birthday girl cut her cake.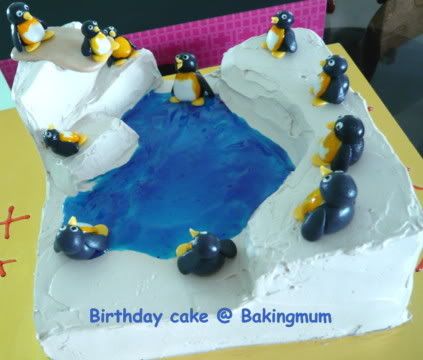 My friend also order some chocolate cupcakes so that she can give them to MV's friends at the party.