I had a wonderful birthday this year. Received lots of wishes and gifts from family and friends. I was very touched to receive two handmade cards from my two boys. Son No. 1 gave me this card and I thought it was very well thought of. I am proud of him.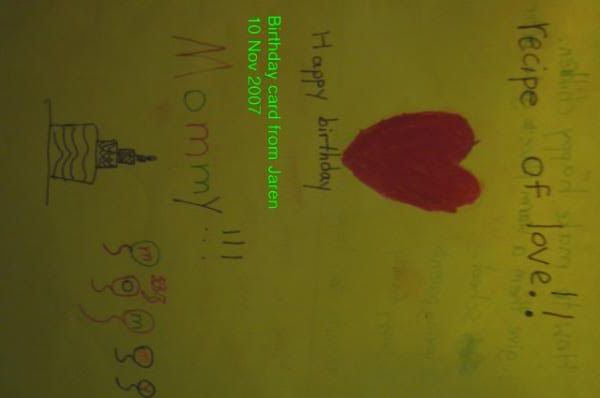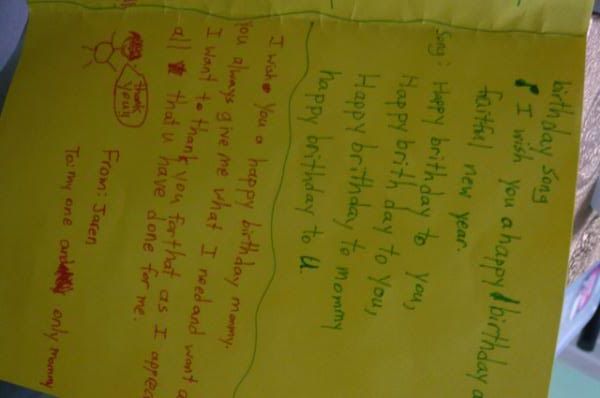 Another card from my dear son no. 2.
I don't think you will be able to make out what he was writing as his handwriting is not that legible, hahaha. But basically, his card says:
5 'I' will: I will like what you give me; I will not be naughty; I will do my best to go to a good class; I will obey your words; I will not fight with koko. The thing is for you. I bought them with my savings. I hope you like them. Jiejie help me choose the handphone thing. I choose the earing myself.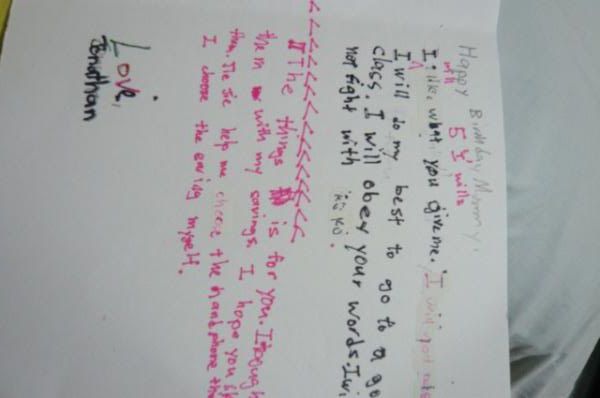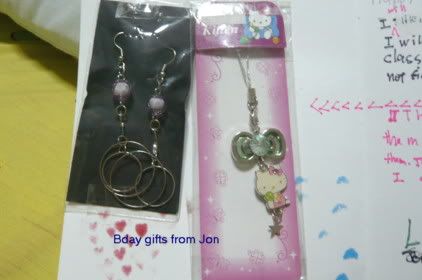 Even my domestic helper also got me something from Philippines. She asked her sister to help her get these for me and her friend brought it back to Singapore for her. So sweet of her.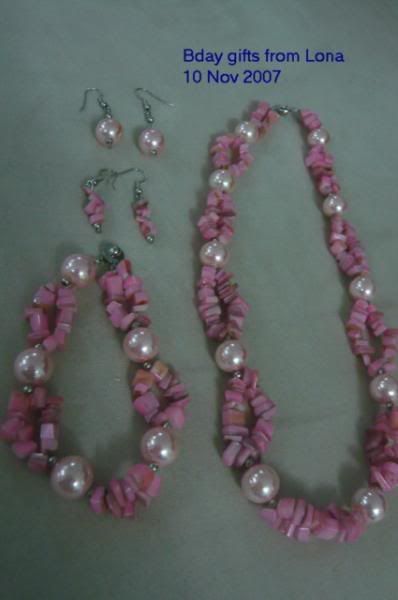 I love this pair of earrings given to me by my very good friends, A and J. It is really beautiful.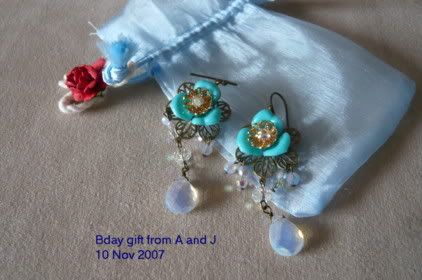 Last but not least, my darling hubby gave me a watch and I love the colour.
Overall, I had a very blessed birthday this year and I am really thankful for my family and my friends.