My son and I saw this TV programme about food and they were introducing some kind of grilled chicken. It really looked so delicious when they are introducing it that my boy asked me to grilled some for him today. So this was what they got for dinner.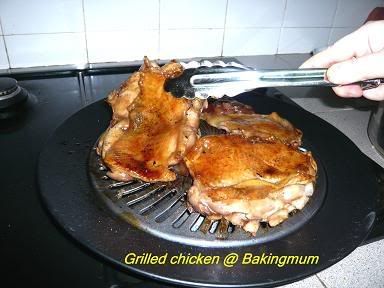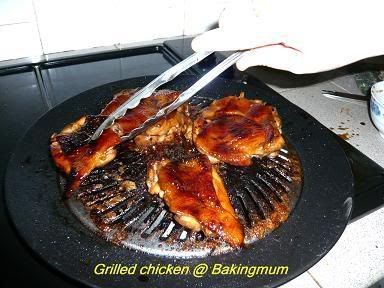 Made into sandwiches for them to eat.
My dad gave me a bag of yellow noodles on Saturday. I don't want to keep it for too long so I cooked blacksauced yellow noodles for my family's dinner.
My hubby, my domestic helper and myself got something extra for dinner. Sambal stingray. My helper squeezed some lime onto it and it tasted even better.