Since CNY is just a month away, I am in preparation for it already. Trying out some different patterns to make 'Nian Nian You Yu'. This means abundance fortune or it also means that every year you will always have surplus of fortune.
Last year my 'Nian Nian You Yu' was done using konnayku jelly, which is this one here.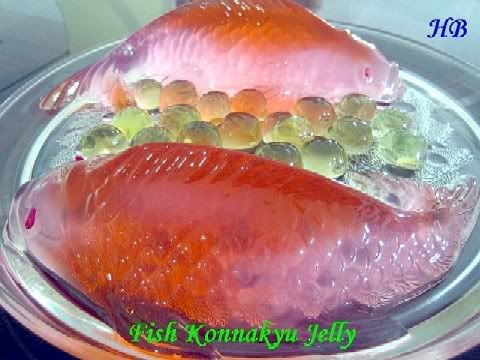 This time round I tried using agar agar powder to make these.