We had a busy day yesterday celebrating my son's birthday for him. I am just sharing some pictures of the food we had for the party. Not all are made/cooked by me though. I think I did not take a picture of the mango pudding I made and also a beefstew made by a good friend.
The birthday cake I baked for my son.
Chee Cheong Fun Sushi
To make this CCF sushi, what you will need is a few rolls of CCF bought from the wet market. Some Japanese cucumber cut into strips, some carrots cut into strips, some crab sticks, some Japanese mayo, some porkfloss, a few sheets of seaweeds.
Unrolled a roll of CCF on a sushi mat. Place a sheet of seaweed onto the CCF. Put in cucumber, carrot, crabstick on the seaweed. Squeeze some mayo over the fillings. Lastly top it off with some porkfloss. Wrap the CCF sushi as you would to a normal sushi. Cut and serve. It taste very good when eaten cold.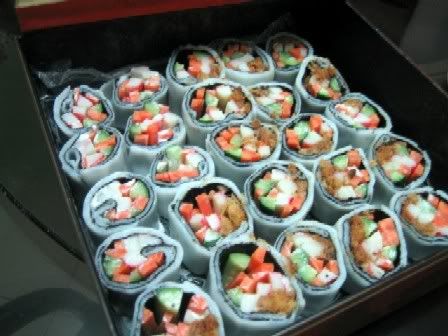 My dad's yummy curry chicken
The bread to go with the curry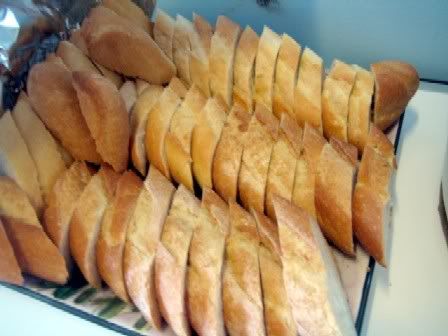 Fried beehoon
Jelly
jpg" border="0" alt="Photobucket - Video and Image Hosting">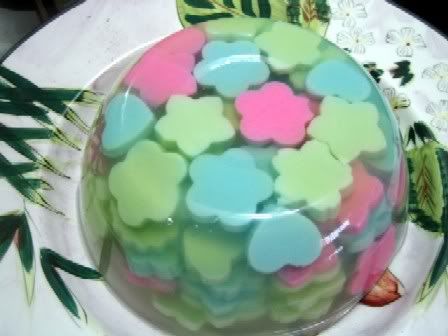 My aunty's kong bak. This is so fragrant.
Blanched sausage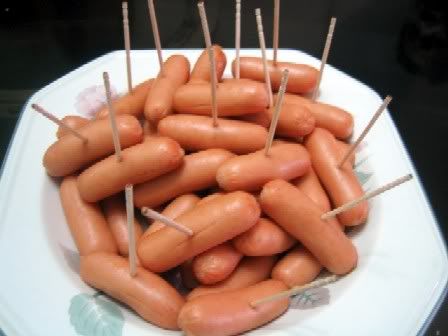 Mixed vegetable with mushroom fried by my hubby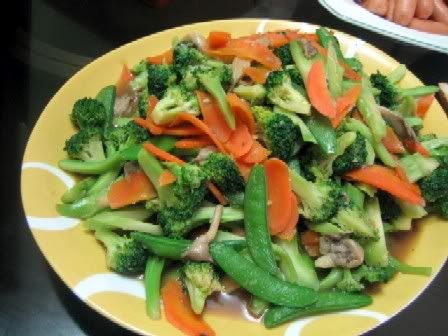 Wu kok I made and wrapped by my sis and mom