Well, this is the reason for grilling the char siew. Actually, I am not too pleased with the CSB because they didn't smile as much as I would like them too. I am going to pass some to my sister and mom as my family will not be able to finish all of them.
Before steaming this is how they look.
After steaming, this is how they look.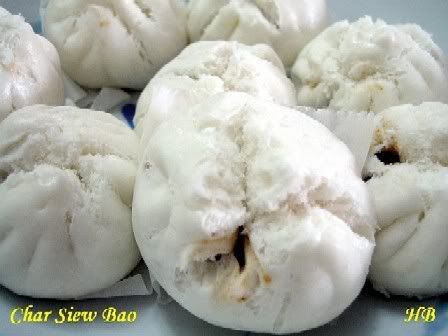 The inside looks like this.